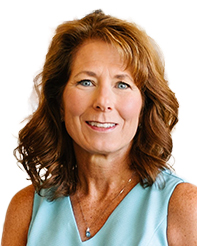 Susan Renschler
Having been raised in North Dakota you learn many life lessons. Lesson #1: You as an individual are responsible for your words and actions and the lack of them. Lesson #2: Always prepare, otherwise you are preparing to fail, especially if you forget to wear your thermal underwear in the winter in North Dakota.
Susan has a deep level of experience and specialization in "New Home Construction". New construction has been her focus since the start of her Real Estate Career. She assists the buyers along with the builders during the entire process from the planning, financial, construction, closing and move into their new home. Her level of knowledge and service is evident, as a member of the Kansas City HBA 2020 and 2022 Artisan Tour Committee.
In addition, Susan facilitates with buyers and sellers in listing their existing homes to sell. Selling a home is a competition. It is a process she strives to make a "Win-Win" situation for all parties. Assisting the seller getting their home "Market Ready" is only one of her many strong attributes. She is an expert adviser on pricing the home correctly, staging, organization, photographs, marketing, and getting the exposure needed to sell quickly. I enjoy working with "Buyers and Seller's" at any point in their lives. Whether it is "first time home buyers or fifth time home buyers" every transaction is different. I try to surround myself and work with professionals that have high levels of integrity, that are also hardworking, and highly motivated. Together with these individuals we make the transaction and the process of buying and or selling a home as smooth as possible. I strive to exceed my client's expectations and give them confidence in my ability to perform my fiduciary responsibilities. By doing so, my clients have "Peace of Mind" in what could be a stressful situation.
Susan lives by the "Golden Rule" and that is to always strive do the right thing.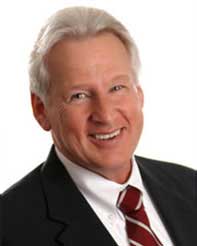 Tom Johnson
Tom Johnson is a life-long resident of Kansas City, Missouri.

He earned his Missouri Real Estate License in 1976 working continuously in the field ever since. During his career, Tom attended the Kansas City Art Institute studying architectural rendering, interior design and house plan utilization. He earned professional designations of Certified New Home Sales Professional (CSP), Certified Residential Default Specialist (CRDS) and Green Certified Residential Professional (GCREP-GL). He has served on numerous boards for The Kansas City Regional Association of Realtors.

Tom has a wealth of real estate experience ranging from sales of foreclosed assets to high-end commercial properties. His field of particular expertise is working in new home developments and has worked as Broker for communities such as Executive Hills North, The National Golf Club of Kansas City and Loch Lloyd. Currently, serving as Director of Sales for Shoal Creek Valley and The Meadows at Searcy Creek provides Tom the privilege of continuing to work with buyers and sellers of homes from $350,000 to multi-million dollar estates.

Tom's personal professional goal is to understand the human element, blending personal and professional ethics, emotions and attitudes to maximize customer care and service.